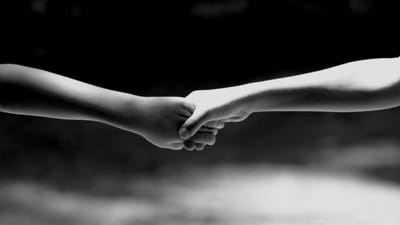 Hello, I'm Brother John. Founder of "The Church of the Un–Churched".
I became born again on March 27th, 1970. In 1971 I found I really loved studying my Bible, studying Prophecy and End–Times Prophecy. I have studied the Word of God for more than 40 years.
I am an accomplished Auto Mechanic of industry distinction. I retired in my forties to become a heavy machinery fuel systems specialist in gasoline and propane systems. I then reinvented myself as a computer Support Technician capitalizing on my self-taught computer experience which started about 1990. I went to Tech School to study both Microsoft Server and Client Tech Support. I grew this knowledge into my current support level of Microsoft Windows, Apple OS and iOS, 30 Distributions of Linux, AIX, Unix, and three flavors of the Unix BSD Family such as FreeBSD.
Along the way I became self–taught in Web Design. My learning in this regard is a bit behind the times due to this being a secondary subject of study the way computers were while I was a mechanic. However, this Web site is my latest attempt at a more flexible composition to display well on many screen sizes. It also is far more modern and current than my earlier designs.
With the exception of Web Design I am retired from Computer Support. My strongest avocation now is Professional Photography in the Landscape Genre. Part of my main focus solidly includes creating "The Church of the Un–churched" Internet presence. Creating the Pod–Casts each week that you can find listed above under the Podcast Menu Item
There is also a bit of irony in all this. I have found a new church home at, "The House of Supernatural Encounters" located in Stow, Massachusetts. You can learn more about them at their Web site or on
Facebook
.
"The House of Supernatural Encounters" and "The Church of the Un–churched" share similar reasoning for forming. A drought of real church and Christ–Like community. Shallow messages lacking real substance and meat. Churches so disconnected from what church should be that many of those I have met are now finding the reasoning to be unchurched. "The Church of the Un–churched" and "The House of Supernatural Encounters" are two ways in which, an attempt is being made to return to what is real.
Many remain unchurched because they can no longer support Pastors, Elders, Deacons and Church Leadership in the destructive decisions that are imploding the body of believers. This is why "The Church of the Un–churched" believes we are breaking the barriers of both traditional and contemporary church models.
If you are lost, lonely, searching or feel forgotten by today's church environments, then we seek to help. With God's power and presence we desire to see you healed and moving forward in His power and great strength!