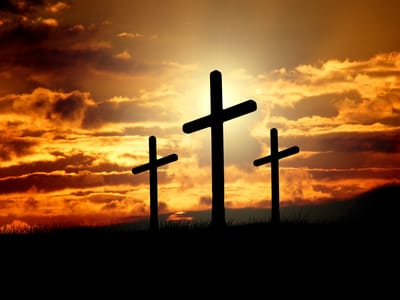 "The Church of the Un–Churched" is a full Bible believing body of believers. We recognize The Father, The Son and the Holy Spirit!
We believe our Lord and Savior is worthy of our praise and worship. We believe in the testimony of our lips confessing He is Lord and overcomes the world! His victory is full and complete as we await His return in the event many have come to call, "The Rapture".
We believe one can only be saved to eternal life through the work Christ performed on the cross at Calvary. Where all our sins were bought with a price which, is death. He paid it all, for all, once and for all! We believe because of this work our old man, or old life, was crucified with Christ so that the new nature would be part of the restoration of relationship with the Father we were meant and created to have. Romans 6:6 reads, "We know that our old man was crucified with him so that the body of sin would no longer dominate us, so that we would no longer be enslaved to sin."
[New English Translation Free Bible]
"We know that our old life died with Christ on the cross so that our sinful selves would have no power over us and we would not be slaves to sin."
[The New Century Version]
John 3:16 reads, "For this is the way God loved the world: He gave his one and only Son, so that everyone who believes in him will not perish but have eternal life."
[New English Translation Free Bible]
1 Peter 2:24 reads, "He himself bore our sins in his body on the tree, that we may cease from sinning and live for righteousness. By his wounds you were healed."
[New English Translation Free Bible]
By His woulds we are healed of our sin. It no longer has rule or reign over us. Anytime we fall to the flesh we have the right to approach the Throne of God with Boldness and dignity to receive forgiveness, mercy and grace whenever we need it!
The Church of the Un-Churched seeks to usher you into this type of experience so you can find the healing you desire, the spiritual–meat you crave and the Living Waters that can only satisfy the unquenchable thirst we all have.
If you are lost, lonely, searching or feel forgotten by today's church environments, then we seek to help. With God's power and presence we desire to see you healed and moving forward in His power and great strength!